Tivoli seek lift against Georges
TRAUMATISED by the violent manner in which their teammate and national player Oraine Simpson was killed recently, defending champions Tivoli Gardens must now lift themselves for a top-two showdown against leaders...

JNA reaps huge praise at 50th anniversary banquet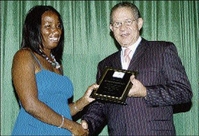 Sports minister Olivia Grange promised continued support for Jamaica's netball programme and paid tribute to the efforts of the sport's main servants during Friday's awards banquet at The Jamaica Pegasus hotel, in...

New JFF mandate for youth football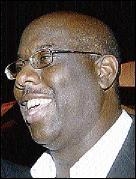 The Jamaica Football Federation (JFF) has moved to standardise youth football in the country, with particular emphasis on the Under-13 and Under-12 levels.A number of changes have been introduced to the preparatory and primary school competitions, which...

Lampard scores twice as Chelsea go top
LONDON (AP):Frank Lampard scored twice yesterday to lead Chelsea to a record 5-0 win over Blackburn and first place in the English Premier League.Chelsea dominated throughout and led at half-time through an own goal by Gael Givet before four second-half...

St James spank Rusea's 6-1
Western Bureau:St James High School delivered on their promise to give Rusea's a real taste of leather when they handed the Hanover team an embarrassing 6-1 spanking in their Ben Francis Knockout quarter-final game at Jarrett...

St George's, Manley win
Last year's champions Excelsior were sent packing from the 2009 Pepsi/Digicel Walker Cup knockout competition after falling at the first hurdle, 2-1, to St George's College in yesterday's quarter-final feature at Constant...

Classic Beau upstages 'Admiral'
The front-running CLASSIC BEAU, offering odds of 7-1, survived a late challenge from the 4-5 favourite LORD ADMIRAL to win the inaugural running of the Impulse Jamaica 3-Y-O Sprint at Caymanas Park yesterday.With a total...

The Gleaner wrap up Business House crown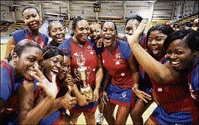 The Gleaner Company captured their first lien on the Jamaica Netball Association (JNA)/ Business House Junior League Trophy, with an easy 23-12 victory over Wray and Nephew, at the National Indoor Sports Centre yesterday.

'Road Warrior' revving up to floor Dawson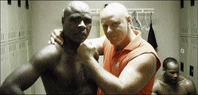 MIAMI, Florida: It's steaming inside the Thump Fight Club. The huge black fan at the centre of the gym hums loud and hard. The rear door is wide open. But everybody here, it seems, is taking a breather.

NZ coach resigns amid criticism from players
WELLINGTON, New Zealand (AP):New Zealand cricket coach Andy Moles resigned yesterday after top players reportedly criticised his performance.The 48-year-old Englishman, who succeeded John Bracewell as New Zealand coach last November, was contracted...

The prime minister's words of wisdom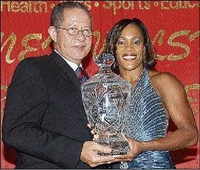 Jamaicans love winners, no doubt about that, and nothing is wrong with that. In fact, everything is good with loving winners.

Diack delays Semenya discussions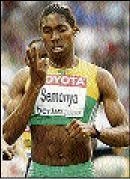 LONDON (AP): The head of track and field's world governing body has called off a visit to South Africa to discuss the results of 800-metre world champion Caster Semenya's gender tests.IAAF president Lamine Diack put off the trip to South Africa this...

Smith eyeing Windies spot


HOVE, England (CMC):Dwayne Smith will be eyeing a return to West Indies colours after work permit problems recently forced the Barbados batsman out of his contract at English County Sussex.The 26-year-old no longer qualifies under the Kolpak ruling as...

MIND YOUR BUSINESS
The semi-final matches in the Norman Goodison Inter-Bank football league are on today at the NWC playing field, Mona. In the first match at 1 p.m., JNBS oppose RBTT and this will be followed by the match between defending champions Scotiabank Group and Pan Caribbean at 3 p.m.