Student scammers, Western Jamaica students caught in the tentacles of the multimillion-dollar lottery rip-off

SCORES OF students in western Jamaica are fast joining the ranks of scammers in the illicit, highly organised, multimillion-dollar lottery-scam operation, and many of the boys and girls are doing the scamming at school.

Rocky road for Bartlett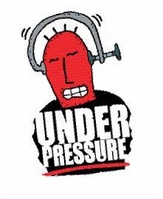 EDMUND BARTLETT moved into the job as tourism minister like a firefighter rushing into a burning building or a doctor racing into the delivery room at the 11th hour. Having shadowed the portfolio for several years, Bartlett started with an advantage over many...

Dudus awaits …
A POSSIBLE sentence of life in prison hangs over the head of Christopher 'Dudus' Coke if he is extradited to the United States and found guilty of the charges of conspiracy to distribute illegal drugs and conspiracy to illegally traffic in firearms....

Should he stay, or should he go?
WHEN REAR Admiral Hardley Lewin was appointed to head the Jamaica Constabulary Force (JCF) in December 2007, it was met with optimism by the wider society, even if not by the general membership of the force.After 36 years in the Jamaica Defence Force...

Parents could be charged
A NUMBER of Marcus Maximus'relatives are involved in the illegal lottery scam. Four of them, including teenage girls, dropped out of high school to pursue a 'criminal course' in conning foreigners out of their money.

Swine flu emergency

WASHINGTON (AP): President Barack Obama declared the swine flu outbreak a national emergency, giving his health chief the power to let hospitals move emergency rooms off site to speed treatment and protect non-infected patients.

'I tried my best'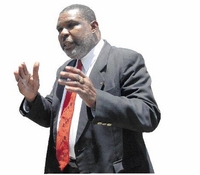 PERSONS FAMILIAR with Ezroy Millwood know he is never one to dodge a fight.But the combative president of the National Transport Co-operative Society (NTCS) says he may throw in the towel after his latest bout with...

Tax tape entangles business in Jamaica - World Bank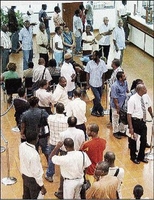 BUSINESS OPERATORS in Jamaica spend more than 17 days in lines each year to pay their taxes. In addition, businesses have to make 72 tax payments each year.