The salsa lesson


The day Ramon walked into the fitness centre, as hush fell over the room like a collective intake of breath. All female eyes were on him as he walked toward the front desk to sign in. He was Cuban, with smooth, dark skin and a light stubble shadowing his face, underneath brooding eyes.

SUNDAY SAUCE: Miss Vie remembers
Uncle Clive was di first person who stretch out him han to mi when my babyfather leave mi and di pickney dem. Even if him never have meat, him would give wi di food.

Book Review: The real Bustamante revealed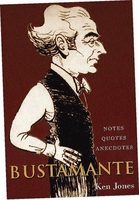 Author and publisher, Ken Jones is well versed with the life and times of Sir Alexander Bustamante, having previously written The Best of Bustamante and collaborated with his widow in producing The Memoirs of Lady Bustamante.

One on One with Ambassador Brenda LaGrange Johnson: Part ii - A life of privilege changed by chance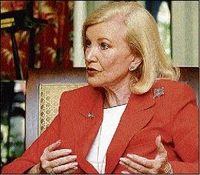 Ambassador Brenda LaGrange Johnson received her first degree in education: "I had accelerated and graduated a semester early from Duke University in 1960 but New York wouldn't accept my...

Kwame Dawes speaks on father's place in literature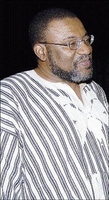 "I have been trying to remember when last I introduced an Emmy award winner," Professor Edward Baugh said with marvellous understatement in the Institute of Jamaica's lecture theatre last Sunday afternoon, and the members of the...

St Catherine school teaches benefits of herbs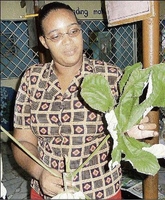 During the recent heritage celebrations, a St Catherine school took steps to educate students on the benefits of herbs and spices.The Sunday Gleaner was shown a wide variety of spices and herbs on display at the Seventh-day...

A scientist exposes herself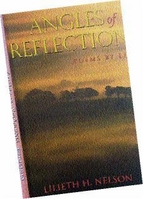 Lilieth Nelson is a scientist bitten by the literary bug. After years of writing and foraying in the arts, this science educator has finally published her book of reflective poems.

UTech Focus
Dr Winston Davidson, CD, was appointed professor of public health, health technology and head, School of Public Health and Health Technology in the College of Health Sciences...

NCU Bulletin: Why choose NCU?
"To the blessed hill you brought us where we've had our hopes and dreams fulfilled". Joyous words of our beloved alma mater which has left a lasting, and profound imprint on us.

The UWI Notebook: Navigating the transition: child to adult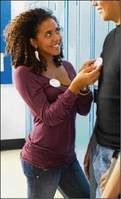 The Faculty of Medical Sciences, UWI, Mona will host its 18th Annual Research Day and Workshop on Child Health from November 11 to 13, 2009.

Conserving Jamaica's natural forests, unique plants and animals
Jamaica is an internationally recognised 'biodiversity hotspot' because many of the island's species are endemic - meaning they are found nowhere else in the world.