HEART mulls strategic shift, Training institutes may become self-financing colleges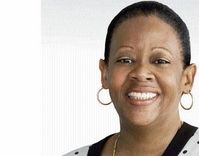 The new leadership of HEART Trust/NTA, the Government's national technical training and certification agency, appears set to wean many of its 26 training centres off its budget with plans to transform them into self-financing community colleges.

Get your bargain loans now! Minister urges SMEs to snap up bank specials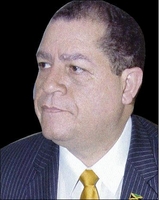 Minister of Finance and the Public Service Audley Shaw on Thursday hailed the $1-billion loan fund launched by National Commercial Bank (NCB) as a needed boost to small and medium size businesses in a challenging credit market.

Rates will go lower - Shaw
Minister of Finance Audley Shaw is warning that those who enjoy relatively high rates of returns from government paper might soon have to adjust their appetite as interest rates go lower still."We will always have a vibrant capital market in Jamaica...

Foreign investors edge out J'cans in tourism ownership, Local share falls to 40 per cent


Foreigners now have a bigger stake in Jamaica's tourism industry, according to Edmund Bartlett, who last Wednesday appealed to local investors to reclaim the dominance they once had over hospitality assets.

Jamaicans borrow to make ends meet, maintain lifestyle, Personal loans up $1.2b, but down in 'real' terms
Personal loans continue to be a big income earner for local banks, attracting higher interest revenues than commercial loans and representing the single-largest portfolio segment in loans.

Health insurance legalese: Financial literacy is no silver bullet


Question: In May 2002, I bought two life-insurance policies for $100,000 each on the lives of my parents. I have been paying premiums of $2,860 per month since then. In 2005, I lost my job.

Supersizing your cash flow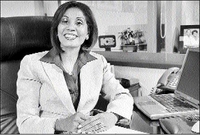 You may be very familiar with the assertion that cash is the lifeblood of all business. But, have you been doing enough to improve income or cash flow in your company ?

Hedge funds 101, Six pointers on what they are and how they work
The arrest of a billionaire in an insider trading case last week drew new attention to hedge funds — investment firms that, for many, evoke an exclusive world where the super rich use exotic...

From inside the markets


The Statistical Institute of Jamaica reported an increase in inflation in the month of September to 1.7 per cent, up from 0.4 per cent the previous month.Point-to-point inflation for September also rose 7.2 per cent, up from 6.1 per cent for the...

GE unveils hand-held ultrasound machine
The future of ultrasound technology, as interpreted by General Electric Company (GE), looks a bit like a flip phone crossed with an iPod.GE CEO Jeff Immelt unveiled a hand-held ultrasound machine at the Web 2.0 Summit in San Francisco last Tuesday...

Apple updates iMac line, adds 'multitouch' mouse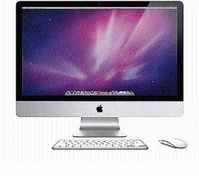 Apple Inc updated its iMac desktop computer line last Tuesday and introduced a mouse that responds to the touch of fingers instead of using buttons or scroll wheels.Those were among the finishing touches on a holiday line-up Apple hopes will help...

Facebook tweaks home page design ... again


Worried about missing a birth announcement, or details on what your portly uncle had for lunch?Facebook is tweaking its home page yet again in hopes of making it easier to find information.

In the post-recession era ...New business, new partnerships


Sometime in the next two to three years, the global recession will end. Although the bankers and speculators who brought the financial system close to collapse may continue to act as if little of long-term significance has happened, the world will be a different place.