Lead Stories
Student scammers, Western Jamaica students caught in the tentacles of the multimillion-dollar lottery rip-off

SCORES OF students in western Jamaica are fast joining the ranks of scammers in the illicit, highly organised, multimillion-dollar lottery-scam operation, and many of the boys and girls are doing the scamming at school.

News
FINALLY! The Church and the DJs agree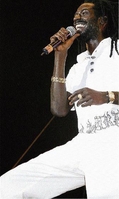 Some church leaders have come out in full support of Jamaica's dancehall fraternity while condemning the actions of international gay rights groups that are placing immense pressure on many...

Business
HEART mulls strategic shift, Training institutes may become self-financing colleges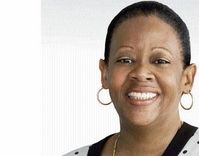 The new leadership of HEART Trust/NTA, the Government's national technical training and certification agency, appears set to wean many of its 26 training centres off its budget with plans to transform them into self-financing community colleges.

Sport
Tivoli seek lift against Georges
TRAUMATISED by the violent manner in which their teammate and national player Oraine Simpson was killed recently, defending champions Tivoli Gardens must now lift themselves for a top-two showdown against leaders...
Commentary
Place that call to Delroy Chuck
That Mr Dwight Nelson did not immediately have to undergo surgery and is back in Jamaica and at work is welcome news to this newspaper. Indeed, most Jamaicans will be happy at the turn of events.
Letters
LETTER OF THE DAY: New killing fields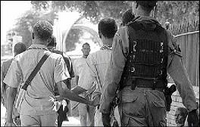 The Editor, Sir: Our inability as a society to protect the most vulnerable among us is being highlighted and exploited on a daily basis. Our little nation has, so far, this year, recorded over 1,000 murders; nine police men have had their lives extinguished and now our schools are deteriorating into killing fields.

Entertainment
Guinness insists on greatness within its rules
The sound system is the bedrock of indigenous Jamaican popular music culture, playing music made in Jamaica long before radio stations decided to give ska and its successors a spin.
Arts &Leisure
The salsa lesson


The day Ramon walked into the fitness centre, as hush fell over the room like a collective intake of breath. All female eyes were on him as he walked toward the front desk to sign in. He was Cuban, with smooth, dark skin and a light stubble shadowing his face, underneath brooding eyes.

Outlook
Honouring Heroes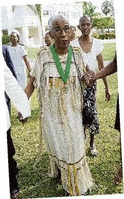 It was a beautiful day to honour our heroes. As is customary, Jamaicans from all walks of life converged on to the perfectly manicured lawns of King's House to witness the pomp and pageantry of the ceremony of investiture and presentation of national honours and awards on just over 100 recipients.

In Focus
Compete or die


Most reasonable people would agree that more than any other nation in our region Jamaica has underperformed and failed to meet the expectations, not only of our own people, but of others who have admired us...

Auto
Wheels of fortune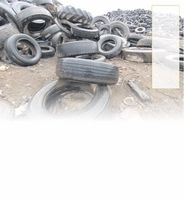 National Solid Waste Management Authority (NSWMA) boss Joan Gordon-Webley does not see Kingston's landfill as the final resting place for discarded tyres. She views it as an opportunity to turn trash into cash.

War-Drugs, Gangs and Extradition
Raid on 'the family'
OKLAHOMA CITY (AP): In the largest single strike at Mexican drug operations in the United States, authorities arrested more than 300 people in a sting that demonstrates an upstart cartel's vast reach north of the border.