Shaggy: For sick children's sake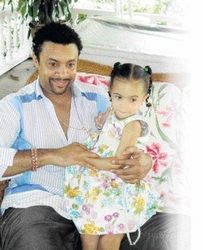 What started some 10 years ago as a visit with a friend's sick child at the Bustamante Hospital for Children by international reggae superstar and philanthropist, Orville 'Shaggy' Burrell, has now evolved into the annual Shaggy and Friends fund-raising concert.

JPS does it retro style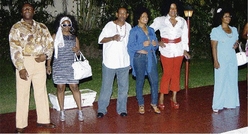 The otherwise quiet surroundings of Norbrook Drive are not unaccustomed to parties, but it's usually the work of the young adult, all-inclusive variety. Well, last Sunday it was a vibe harking back to the groovy era of the '70s and '80s (which, quite frankly, produced the best music).

Festival of love films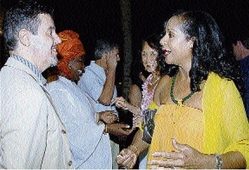 If French is really the language of love, between November 21 and December 5, Jamaicans can get all lovey-dovey at the 33rd Francophone Film Festival. Hard to believe that this festival has not only survived but thrived in the island for over three decades...

Half Moon's Sugar Mill turns 40
Satisfying a discriminating taste bud has long been Half Moon's Sugar Mill restaurant's unique feature, and on Saturday, November 21, when the 40-year-old establishment kicked off its first in a series of celebratory events, it didn't disappoint.

Little Bay Country Club is coming!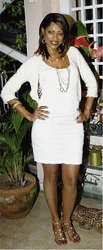 He is known within consular and diplomatic circles as a man of charm and international know-how! In upper St Andrew, he is a generous host. Invitations to this parties, brunches and receptions organised with his fabulous wife are prized by some, coveted by many and cherished by others.

My Downtime With ... Brian Bennett-Easy, head of business services, Digicel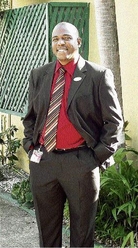 In another two years or so, the Digicel family will make the switch to downtown Kingston as the Government and corporate Jamaica seek to return the capital to its former glory. Digicel is leading the way, and we asked Brian Bennett-Easy how he spends his time away from work.

Murder and sex
Murder is a daily occurrence in Jamaica, and as we grapple with finding the root causes and solutions, the question is how much attention has been paid to the thesis that sex and murder have been inextricably linked over history.

ASK MOLLY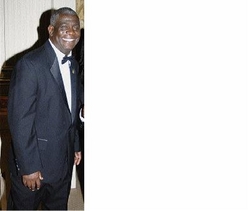 What do I wear to my office Christmas party? Answer: An office party is a great way to be warm and friendly with everyone, boss and co-workers alike. Keep it soft and elegant, not sexy! Remember, you do have to work with them the next day, so appropriate behaviour is important.

DOCTOR'S ADVICE - Not on the lips
Doctor, I am a man in need of advice about an affair. I want to know why a girl would refuse to kiss me? I am 55 and married. My wife and I have been together for many years and we have several grown children. But I travel quite a lot on the job and, of course, I meet other women in the process.