Windies crushed - Barath gets century on debut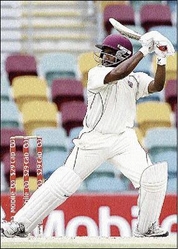 Adrian Barath rewrote the record books, becoming the youngest-ever West Indies player to score a Test century, but the Caribbean side imploded spectacularly on the third day of the opening Test against Australia, staggering to a painful innings and 65-run defeat at the Gabba yesterday.

Elated Barath credits Lara
Opener Adrian Barath has hailed batting star Brian Lara as a major reason for his success, following his maiden Test century against Australia at the Gabba yesterday.

Historic race meet at Caymanas today


HISTORY will be created at Caymanas Park today with the staging of the first-ever Sunday race meet. The eight-race programme commences at 1:10 p.m.

George's again! Light blues lift Manning Cup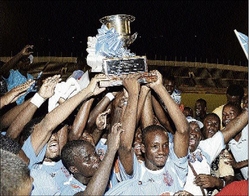 Defending champions St Georges's College retained their ISSA/Digicel/ Pepsi Manning Cup title with an exciting come-from-behind 3-2 extra-time win over Bridgeport High yesterday at the National Stadium.

STETHS, Manchester for daCosta showdown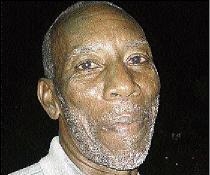 Two-time champions, St Elizabeth Technical High School (STETHS), and first-timers Manchester High School earned the right to contest next Saturday's ISSA/Pepsi/Digicel daCosta Cup final after contrasting victories in yesterday's semi-finals.

Waterhouse , Harbour View clash in DPL feature
Digicel Premier League (DPL) leaders Harbour View (28 points) will welcome the resurgent Waterhouse at the Harbour View Mini Stadium as second round action continues this afternoon.

Bad day for batsmen
Batsmen struggled on yesterday's opening day of the second Jamaica Cricket Association (JCA) trial match, but according to national coach Junior Bennett this was due to a specially requested pitch.

Impressive 'Prospect'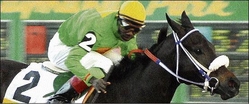 The unbeaten CLASSY PROSPECT turned in an impressive performance at Caymanas Park yesterday to win the fifth running of the $3.6 million Pick-3 Super Challenge Trophy race over 1400 metres, race No. 2 in the $11.8 million Supreme Ventures 2-Y-O Series which concludes on Boxing Day.

Keep on fighting, Professor Morrison


I first met Professor Errol Morrison, then Dr Morrison, the diabetes expert out of Excelsior, in October 1987, when Dr Lawson Douglas, an outstanding schoolboy goalkeeper out of Kingston College, referred me to him. Since then, I have been one of his patients, and I have found him to be, not only a master doctor, but also a wonderful person.

Rooney's hat-trick does it for Man U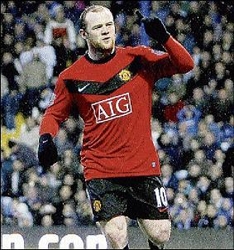 Wayne Rooney scored a hat-trick as Manchester United beat bottom-place Portsmouth 4-1 yesterday to stay in touch with Chelsea in the Premier League title race.