Riverton tragedy - Three boys drown
The Duhaney River in St Andrew claimed the lives of three young boys yesterday in a tragedy that left the communities of Tower Hill and Riverton City numb. The boys were among a group of five from Tower Hill, Olympic Gardens, who had gone to the river close to the Riverton City dump to swim shortly after 2:00 yesterday afternoon.

Gangland - The notorious Stinger Gang collars Maxfield community; residents flee, others fear police intervention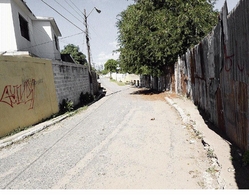 The police have claimed that the 180 criminal gangs operating across the island are the source of much of the bloodshed the country has recorded in recent years.

Church wins! Battle of the Sunday raceday


TODAY, THE first-ever Sunday raceday at Caymanas Park will leave the starting gates, but without the flavour of off-track betting, which contributes an estimated 70 per cent to Caymanas Track Limited (CTL) revenue. The average raceday earning for CTL is $30 million.

The River People - Plantain Garden River, friend and foe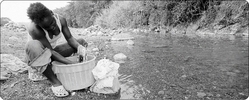 IT IS not uncommon to see women and men gathered along riverbanks in rural Jamaica, washing, cooking, or just enjoying the cool breeze and the beauty of their surroundings. It is certainly no different for those living in the eastern St Thomas districts of Willowfield, Ginger Hall, Bath, Airy Castle, Sunny Hill and Airy Field...

The River People - Living on the edge; Hope River Valley home to hundreds for more than 20 years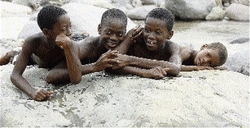 A TREK along the banks of the Hope River in rural St Andrew would pose a challenge for any amateur hiker. Extreme sports enthusiasts, however, would lick their lips at the thought of negotiating its slippery terrain, jagged rocks and egg-shaped boulders. Andrew Barnes is not into hiking or daredevil sport.

The River People -'Sweet Rum's run on Black River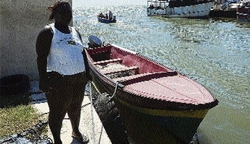 CRANE ROAD is tucked to the starboard side of boats' bows rising into the gentle swell as they emerge from the Black River's broad mouth into the Caribbean Sea. This is Jamaica's south coast, nowhere as storied as the north noast with its tales of idyllic frolic and concrete castles of all-inclusive fun.

Journalism Week starts in church


Media practitioners commence the observance of National Journalism Week today, November 29, by attending a church service at Calvary Baptist in Montego Bay.