Published: Sunday | November 29, 2009
Seaga appeals to PNP youth group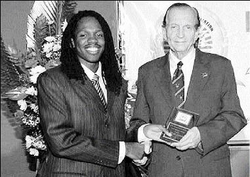 FORMER PRIME Minister and leader of the Jamaica Labour Party (JLP), Edward Seaga, has called on the People's National Party Youth Organisation (PNPYO) to help protect the future of HEART/Trust NTA, the country's national training agency.

Surviving in 'Hope'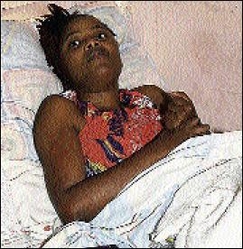 SIMONE HENRY lays helplessly on her back in the cramped room of her family's home at an informal settlement in August Town, St Andrew. When The Sunday Gleaner visited last Tuesday, she was being comforted by a friend and a copy of the Old Testament book of Numbers.

Five teens held on 'Back Road' - Police crack down on prostitutes
FIVE GIRLS under 16 years old were among 15 suspected prostitutes held by the police on Port Henderson Road in Portmore, St Catherine, early yesterday morning.

Partially disabled man finds river legs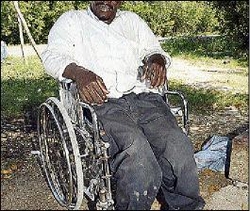 JEFFERY HUTCHINSON sitting in a wheelchair is a very different man from Jeffrey Hutchinson cleaning the bottom of a fishing boat in the Black River. On land, he moves short distances between seats - from his wheelchair to a wooden bench under a large tree, where he sips a soda in the shade. In the water, though, his arms and shoulders pull him along quite nicely.

Jamaica 'stripped'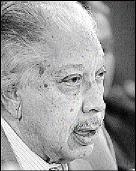 AN AUTHOR of the country's Constitution has warned that Jamaicans might no longer enjoy the right of appeal to the Judicial Committee of the Privy Council.

Half-truths, sideshows and the real issues (Part III) - Questions surrounding the dismissal of Latibeaudiere still not answered
In my piece published by The Sunday Gleaner of November 15, I sought to provide the public with the 'full story' behind the Golding administration's decision to dismiss Derick Latibeaudiere from the position of governor of the Bank of Jamaica (BOJ).