Lead Stories
'Protect me' - Golding urges Labourites to defend his stance on Budget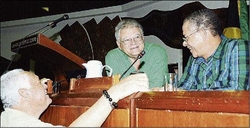 Bracing for possible backlash from a speech he is scheduled to deliver in Parliament on Tuesday, Prime Minister Bruce Golding has gone to the core of the Jamaica Labour Party for support. Golding will make his presentation during the debate on the Supplementary Estimates ...

News
Hail King Hopeton - CEO married to his music, wants world peace


"I started playing music at the age of four. Sitting, and watching an old lady play Come Back Charlie, a popular classical piece - The moment she got up from around the piano, I started playing the same piece as if I had learned it before ... She started teaching me from that point...

Sport
Bolt tunes in to Yankee-Red Sox matchup
World and Olympic champion Usain Bolt continued his New York tour with a visit to the Yankee Stadium yesterday. He witnessed the 4-2 Yankee win over the Boston Red Sox to clinch the AFC title. Bolt interacted with fans and signed autographs as well....
Commentary
EDITORIAL - Energise Ananda Alert
In May of this year, Prime Minister Bruce Golding spoke movingly in remembrance of Ananda Dean. She was the 11-year-old girl, who lived in the Red Hills Road area of St Andrew who, last year, was abducted on her way from school, and was later found dead...
Letters
LETTER OF THE DAY - Private sector should get back to work
The Editor, Sir: I agree with Dennis Morrison's assessment (The Sunday Gleaner, September 27) of the Government of Jamaica's current position with regard to the International Monetary Fund (IMF). There is no choice, but to have an agreement...
Entertainment
Cliff advocate thrilled with HOF nomination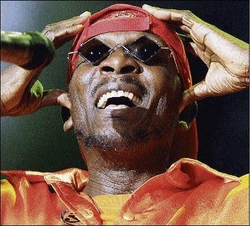 Charles Earle, the American music buff who launched a Cyber petition to get reggae superstar Jimmy Cliff inducted into the Rock and Roll Hall of Fame (HOF), says he is "absolutely thrilled" that the singer has been finally nominated...

Flair
COVER STORY - The 'game' is just beginning - Director Jay Will filming his way to success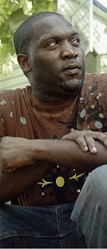 At the age of 31, Jason Williams aims to create a legacy as the greatest film maker who ever existed locally and be listed among the best, internationally. Known mostly as Jay Will in the music and film industries, Williams has been directing music videos since 2003... ...