HONOURING EXCELLENCE...Dedicated Derrick - MP Derrick Kellier to get the Order of Distinction, Commander Class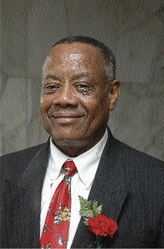 Derrick Kellier
Helping his fellow man has always been Derrick Kellier's centre.
Kellier, the member of parliament for South St James and leader of opposition business in the House of Representatives, said originally he wanted to be a community-based leader, with no initial intentions of getting involved in politics.
"I was basically a community activist dealing with youth issues and the elderly," he said.
However, with encouragement and his drive to help others, that propelled him into a higher seat.
In over 20 years of service to the former administration, he has held various offices. He was minister of labour and social security with special responsibility for parliamentary affairs; deputy leader of government business in the House of Representatives and minister of state in the Office of the Prime Minister.
Service to parliament
Kellier has been able to serve the people he loves best on a wider range. At one point, he helped co-ordinate Operation PRIDE, the National Youth Service Programme, the Urban Development Corporation, the Government's Sugar Lands Divestment Programme and Labour Day projects. He was also responsible for the School Feeding Programme, teachers' housing, and primary and early-childhood education.
This Heroes Day he will be recognised for his service to parliament when he will be given the Order of Distinction in the rank of Commander.
"It's a feeling of satisfaction that I have contributed to the political system in Jamaica," said Kellier who was in the midst of talking to some of his constituents when he received the call about the award.
However, he has long been feeling the satisfaction of his work. He says the most rewarding part of his job is watching those he helps succeed. This has spanned seeing youth flourish in school, helping the poor and depressed through poverty alleviating programmes, relocating an elderly woman to a safe and clean dwelling and giving a home and a bed to a man who had lost everything to fire.
The most disappointing aspect of his job? The inability of bureaucracy to deliver benefits to the poor people," he said.
In the meantime, the man with the humble voice will always return to his centre.
Additional information: www.JIS.com.
sacha.walters@gleanerjm.com