COVER STORY - The 'game' is just beginning - Director Jay Will filming his way to success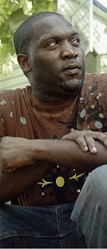 At the age of 31, Jason Williams aims to create a legacy as the greatest film maker who ever existed locally and be listed among the best, internationally. Known mostly as Jay Will in the music and film industries, Williams has been directing music videos since 2003... ...

Jamaica-born soldier saluted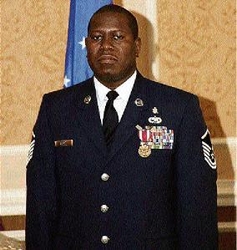 On August 6, while Jamaicans celebrated 47 years of Independence, a son of the soil, Special Agent Denton Davis, who resides in the United States, had more than one reason to celebrate. He, along with family, friends and colleagues gathered at Langley Air Force Base...

HONOURING EXCELLENCE...Ian Boyne's excellence in journalism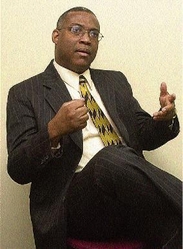 On Heroes Day next month, Gleaner columnist Ian Boyne will receive the Order of Distinction in the rank of Commander (CD) for contribution to the field of journalism. As we continue to look at some of this year's honourees...

HONOURING EXCELLENCE...Dedicated Derrick - MP Derrick Kellier to get the Order of Distinction, Commander Class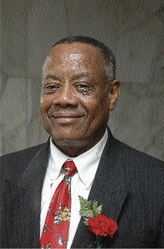 Helping his fellow man has always been Derrick Kellier's centre. Kellier, the member of parliament for South St James and leader of opposition business in the House of Representatives, said originally he wanted to be a community-based leader...

HONOURING EXCELLENCE...Danny Roberts' fighting spirit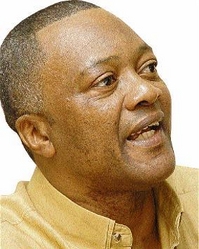 Fighting for the rights of workers may not have been the first inclination of Donald Hugh 'Danny' Roberts as a career, but it has become a passion. It has paid dividends and on Heroes Day he will be awarded the Order of Distinction...

HEALTH & FITNESS - Weight loss success stories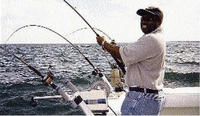 Donald McDonald had a goal and went after it aggressively. The professional realised he had gradually packed on the pounds. He had difficulty tying his shoe-laces and was tired and lethargic. At 225 lb, the father and husband decided he must do something ...

'Dad, you're getting fat!'

Rodney Davis, cheif executive officer, Cool Group of Companies, never had weight issues as a young man but in 2006 the unthinkable happened.His then six-year-old daughter said to him one day, "Daddy, you are getting fat"....

I feel great!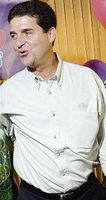 William Mahfood took a very radical route to losing the excess pounds he had gained over the last few years. He and a friend made a bet to see who could lose the most weight. In the end, Mahfood won, losing a whopping 30 pounds to date. The chief executive officer...

KELLY'S WORLD - Not a good time to be the boss


If you seem to be having bad days consecutively in the last month or so, spare a thought for some members of the Cabinet. Health Minister Ruddy Spencer, Finance Minister Audley Shaw and Prime Minister Bruce Golding are probably the three guys...

LAWS OF EVE - Should I omit my child's father's name from his birth certificate?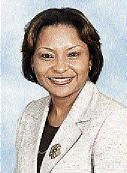 The practice of omitting the father's name from a child's birth certificate should be discouraged because it may have serious practical and legal consequences. There are many reasons which may be given for the absence of the father's name...

Singular Subjects - Mothers' dilemma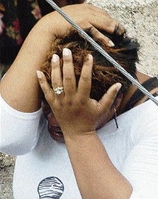 It is not a good time for some of our nation's mothers; they have to cry too often for children both alive and dead. I have said it before in this column that I realised from very early in my life that I was not up to the task of being a mother...

FLAIR COUPLES - Our wedding story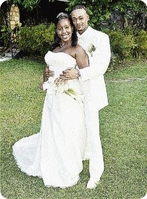 "My name is Nikeisha Williams and my husband Roydel Williams and I would like to share our story with you. Our wedding was on Saturday, August 22, at St James Parish Church. It was a hectic day but absolutely wonderful...

Kickin' it in Cougahs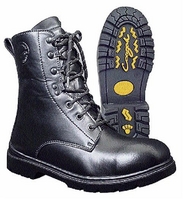 Originally launched in December of last year, Leder Mode has reintroduced its line of safety boots for men. Available since July, Cougah shoes have been designed in different styles to suit various work conditions.