Latoya Grindley, Gleaner Writer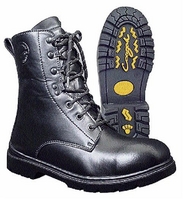 The Cougah style 004 is highly recommended for welding, landscaping, military work, hiking and hunting. It is only available in black.
Originally launched in December of last year, Leder Mode has reintroduced its line of safety boots for men.
Available since July, Cougah shoes have been designed in different styles to suit various work conditions. Angela Medrano, product development and promotions manager at Leder Mode, says at present the line features five different styles which come in different colours and sizes. "They come in three colours, mustard, black and dark brown, and are in sizes six to 13, United Kingdom size."
Regarded as safety shoes, they are all made of leather but in variations.
"Like the styles, they vary in materials too. There are ones made from suede leather, nobuck leather and fullgrain leather. The materials are suited and made for different types of conditions and work," says Medrano.
The prices of these shoes range from $4,000 to $8,000 and according to Medrano, the response from the public in relation to the line has been good.
"People love the shoes. Many used to think that once shoes are for work, they are ugly, but they see these shoes and are impressed. They don't even want to wear them to work at all because they look so stylish." She says because of their durability under various conditions, customers also opt to buy them as school shoes for their children.
She says Cougah shoes are great purchases as they were made with safety and comfort in mind. "They have features such as a removable insoles with organic moisture collector, arch support and shock absorption heel which generate a bouncing sensation and create comfort even after long hours. They also protect the feet, toes, joints and muscles of the legs and the spine," highlights Medrano.
Leder Mode has been manufacturing leather items for the last 27 years. The company specialises in safety footwear and school shoes.
latoya.grindley@gleanerjm.com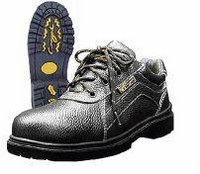 Cougah style 002 is recommended for work in the areas of packaging, maintenance, kitchen, operations and office.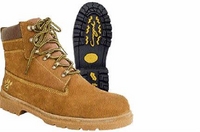 Available in black and mustard nobuck material, style 005 is especially ideal for work in construction, agriculture, maintenance, mining, refinery, packaging, welding and chemical production.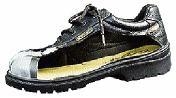 The steel-toe reinforcement provides protection for the feet.