'I'm very surprised I was not selected'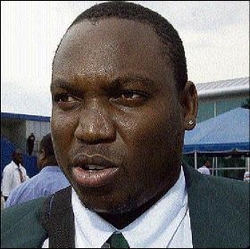 Former Jamaica captain, Tamar Lambert, has expressed shock and disappointment at being left out of the island's 14-man squad to contest the West Indies Cricket Board (WICB) President's Cup that begins in Guyana on October 28...

WICB, WIPA finally reach an agreement
BRIDGETOWN, Barbados (CMC): West Indies cricket appeared headed for a return to normalcy tomorrow after the two feuding parties announced an end to hostilities over several contentious contractual issues.In a vague joint statement, the West Indies...

Marshall stands out
XAVIER MARSHALL turned in a fine allround performance, to spur Christopher Gayle's XI to a five-wicket victory over David Bernard Jr XI, in the Jamaica Cricket Association (JCA) practice match at the Elletson Road playing field yesterday....

All eyes on Argentina - Giants in three-team battle for World Cup berth
BUENOS AIRES, Argentina (AP): Three South American teams have already earned berths in next year's World Cup in South Africa and three more will have their shot at making the two remaining spots in the final round of qualifying today...

Simoes' Costa Rica seek World Cup berth


MEXICO CITY (AP): The United States, already qualified for the World Cup, can help determine today whether they're joined by Costa Rica or Honduras from CONCACAF.Costa Rica need to beat the US to claim the region's third and final automatic qualifying...

Impulse adds energy to racing calendar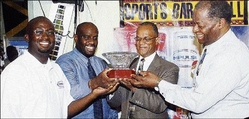 Impulse energy drink has stepped up to the plate with the sponsorship of three racedays, beginning on Saturday, October 24, at Caymanas Park, with the Impulse Jamaica 3-year-old Sprint over 1300 metres. Plans for the three-race series were outlined...

Seba stars get chance for Jamaica selection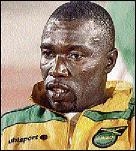 Western Bureau: Footballers in St James will be getting an opportunity to impress national coach Theodore 'Tappa' Whitmore this afternoon when the national senior team battles a Seba All-Star aggregation in an exhibition match...

Green Pond stun Cornwall
Western Bureau:Out-of-contention Green Pond High School yesterday created a stunning upset in Zone A of the 2009 ISSA/Pepsi/Digicel daCosta Cup schoolboy football competition, when they battled back from two goals down to beat...

Tivoli closer to second round
Tivoli High, who look to have steadied the ship after a shaky start to season, moved one step closer to joining Group E leaders Bridgeport in the second round of the ISSA/Pepsi/Digicel Manning Cup schoolboy football...

Flintoff: Pain stopped me from dressing myself
LONDON (AP): The injuries that hastened Andrew Flintoff's retirement from Test cricket were so painful that he often needed his wife to put on his socks and shoes for him.Flintoff stepped down from Test cricket after helping England regain the Ashes...

Hines ok with England choice
The Jamaica Football Federation (JFF) is not about to lose sleep over the decision of 20-year-old striker Zavon Hines to wear England's colours from now on. Hines, the West Ham forward who was born in Jamaica but migrated...