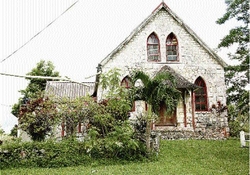 The St Michael's Anglican Church in Rat Trap, in the constituency of Eastern Westmoreland. The church was built in 1865 by W.A. Gould. - photos by Noel Thompson
As we observe National Heritage Week, we continue a series by the Institute of Jamaica, which highlights the heritage of communities across Jamaica. We want to hear from you. Send us your comments at editor@gleanerjm.com; you may also invite us to visit your community.
Rat Trap is a quaint community in Eastern Westmoreland, the constituency of former Prime Minister P.J. Patterson. It is situated at the foot of the Belvedere Mountains and is surrounded by Kew Park, formerly an extensive farming property. However, older residents insist that the name technically belongs just to the community square with its few shops.
Calling on oral tradition, they say, Rat Trap was not named after the rodent and, in fact, has no more rats than the typical rural community. Instead, the name has its roots in the antics of shop owner, James McKenzie, who once operated the only store in the area. McKenzie's grandson, Cecil McKenzie, calculated that this would have been as far back as the 1870s or 1880s.
According to Cecil McKenzie, his grandfather used to claim that his shop could catch people in the district, whether they liked him or not, just as rat traps operate. So popular was James McKenzie - not only because there were few alternatives to his shop, but also because of his jovial boats - that eventually the little square became known as Rat Trap.
By the 1940s, the Government of Jamaica purchased the Ducketts and Chesterfield properties to meet a need for land settlement in the Belvedere area. As the community grew, the name Rat Trap came to refer not only to the popular little square but also to the area in the immediate vicinity.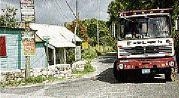 A truck travels along the Struie main road in Westmoreland, a district that adjoins Rat Trap.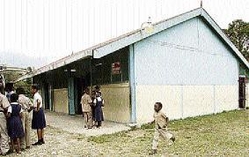 Students are on break at the Kew Park All-Age School in Rat Trap district, Eastern Westmoreland. The land on which the school was built, in 1934, was donated by the Williams family. The institution was first named Belvedere School under the leadership of J.B. Lawrence, a teacher.