Bolt tunes in to Yankee-Red Sox matchup
World and Olympic champion Usain Bolt continued his New York tour with a visit to the Yankee Stadium yesterday. He witnessed the 4-2 Yankee win over the Boston Red Sox to clinch the AFC title. Bolt interacted with fans and signed autographs as well....

Powell has greater self-belief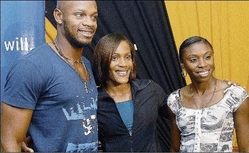 Former world 100m record holder, Asafa Powell, says by following in the footsteps of MVP Track and Field Club teammate Brigitte Foster-Hylton, he learnt this season to believe more in himself. Powell arrived in the island on Saturday night after competing internationally...

Arnett off the mark in style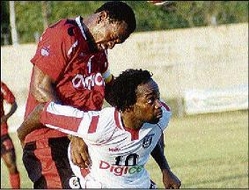 Arnett Gardens' player/coach, Fabian Davis, said their winning 3-1 scoreline against Rivoli United at Spanish Town Prison Oval yesterday is the beginning of a rebuilding process from which his team is aiming to gain at least 21 points in the first round ...

Jones strikes twice as Sunderland trap Wolves
LONDON (AP): Kenwyne Jones scored twice as Sunderland beat Wolves 5-2 in an incident-packed Premier League game yesterday. A match that had two penalties, two own goals and a free kick just six metres from the goal line ended with Sunderland holding on to eighth place...

Saudi prince eyes half of Liverpool
CAIRO (AP): A Saudi prince wants to buy half of Liverpool football club in a deal worth up to US$560 million that would mark the latest buy-in by Gulf investors in an English Premier League team.But Liverpool co-owner Tom Hicks is only willing to allow...

Hanover, Melbourne in semis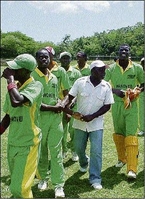 Hanover and Melbourne Kangaroos came out winners in yesterday's quarter-final matches in the Red Stripe Twenty20 Championship cricket double-header at Alpart Sports Club in Nain, St Elizabeth. Both advanced to Saturday's...

Calabar brace for tough match at Excelsior


Unbeaten Excelsior and Calabar will go head-to-head today at Mountain View Avenue, in one of nine matches in the ISSA/Pepsi/Digicel Manning Cup schoolboy football competition. The Group C matchup, which is slated to get under way at 3:30 p.m....

Sporting hold Tivoli
Tivoli surrendered their 100 per cent win record, but stayed at the top of the standings on 13 points despite a 0-0 draw, playing one man short against Sporting Central Academy in their Digicel Premier League match at Brancourt yesterday...

'Petro' does it!
It was a meeting between two teams who were yet to secure a victory on the field in five attempts. At the end of the game, it was Harbour View who managed to do so, coming away 1-0 victors in the Digicel Premier League football match ...

Pinchas, Pinto top Come Run 10K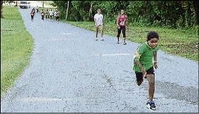 TRYALL, Hanover: Israeli-born Jamaican Israel Pinchas won the inaugural Jamaica Money Market Brokers (JMMB)/Committee for the Upliftment of the Mentally Ill (CUMI) Come Run 10K race at the Tryall Hotel grounds in Hanover on Saturday...