'Protect me' - Golding urges Labourites to defend his stance on Budget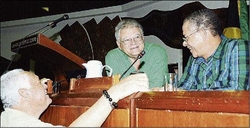 Bracing for possible backlash from a speech he is scheduled to deliver in Parliament on Tuesday, Prime Minister Bruce Golding has gone to the core of the Jamaica Labour Party for support. Golding will make his presentation during the debate on the Supplementary Estimates ...

Cabinet must cut - Portia
Opposition Leader Portia Simpson Miller has demanded that Prime Minister Bruce Golding cut the size of the Cabinet and is challenging him to call elections if he is unable to run the country.Simpson Miller, president of the People's National Party...

De La Haye takes charge of Medical Association of Jamaica (MAJ)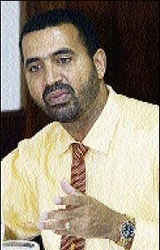 Consultant psychiatrist Dr Winston De La Haye says he is ready to take on the challenges as he works to improve the quality of health care provided to Jamaicans in public institutions, as well as the image and reputation...

'I'm a survivor' - Breast-cancer victim shares her story, awareness month launched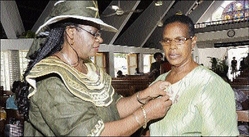 Eight years ago when Inet Clarke was diagnosed with breast cancer it was the start of an ordeal, but today she is using her experience to help others overcome the life-threatening disease. "I have been through a lot of struggles and pain, but now I am a source...

Ministry still mulling over Dudus - Gov't playing by the books - Golding
The Government is continuing to defend its handling of the United States' extradition request for West Kingston strongman Christopher 'Dudus' Coke.In recent days, there has been mounting concern about the time it is taking for the justice ministry to decide...

Party backing Hibbert, for now
Embattled government Member of Parliament Joseph Hibbert can depend on his party for continued support, at least for now. Hibbert is facing accusations of corruption after the British bridge-making firm Mabey and Johnson claimed it bribed him with more...

Lawyers plead for accountability - Say barred attorneys hurting professional image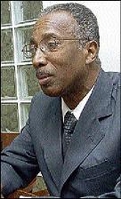 Past president of the Jamaican Bar Association (JBA), John Leiba, is expressing grave concern about the number of lawyers being struck from the roll of the General Legal Council. The council is the certifying body for lawyers...

Where is the standard?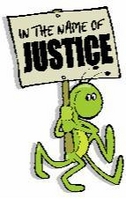 Is there a standard system of sentencing in the justice system? If not, why? The question comes against the background of a recent case reported in the media, where a woman chopped her daughter on the hand for stealing.