Published: Tuesday | December 15, 2009
'Jamrock' stands alone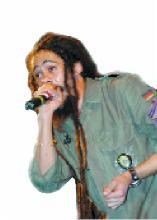 Rolling Stone magazine, the publication hailed as the 'bible of rock and roll', has released is Top 100 Songs of the Decade and there is space for only one reggae song.
Welcome To Jamrock by Damian Marley came in at 100. The song is taken from the 2005 album of the same name. Rhythm and Blues/Hip-hop acts dominated the top 10, with Gnarls Barkley's Crazy topping the list. 99 Problems by Jay Z, Beyoncé's Crazy In Love and Outkast's Hey Ya! complete the top four songs.
The Top 100 songs were selected by a panel of more than 100 music-industry judges, which included Missy Elliott, Mary J Blige, Chris Thomas of Coldplay and Def Jam founder Rick Rubin.
In the past, Rolling Stone has cited Jamaican music and artistes among its popular lists. Songs by Bob Marley, Jimmy Cliff, Burning Spear and Culture have consistently made the magazine's 'best of' selections.